This The New Yorker profile of a young 'viral guy' shines a light on the supply side of the 'ads race to the bottom'. It's hilarious. Especially when the journalist visits his childhood home and meets the dad, who 'speaks in passionate bursts that sound like unrelated fortune-cookie aphorisms spliced together'.
But it's also a depressing article. It shows how the viral guy, whose name is Emerson Spartz, obsesses over getting pageviews and then plastering his sites with ads. Originality doesn't meet his business standards, he says, because copy/pasting viral hits from your competitors generates more revenue for less effort.
"We've stopped doing that as much because more original lists take more time to put together, and we've found that people are no more likely to click on them."
Here's a screenshot to give you an idea what you'll end up with if the above is your business ethos: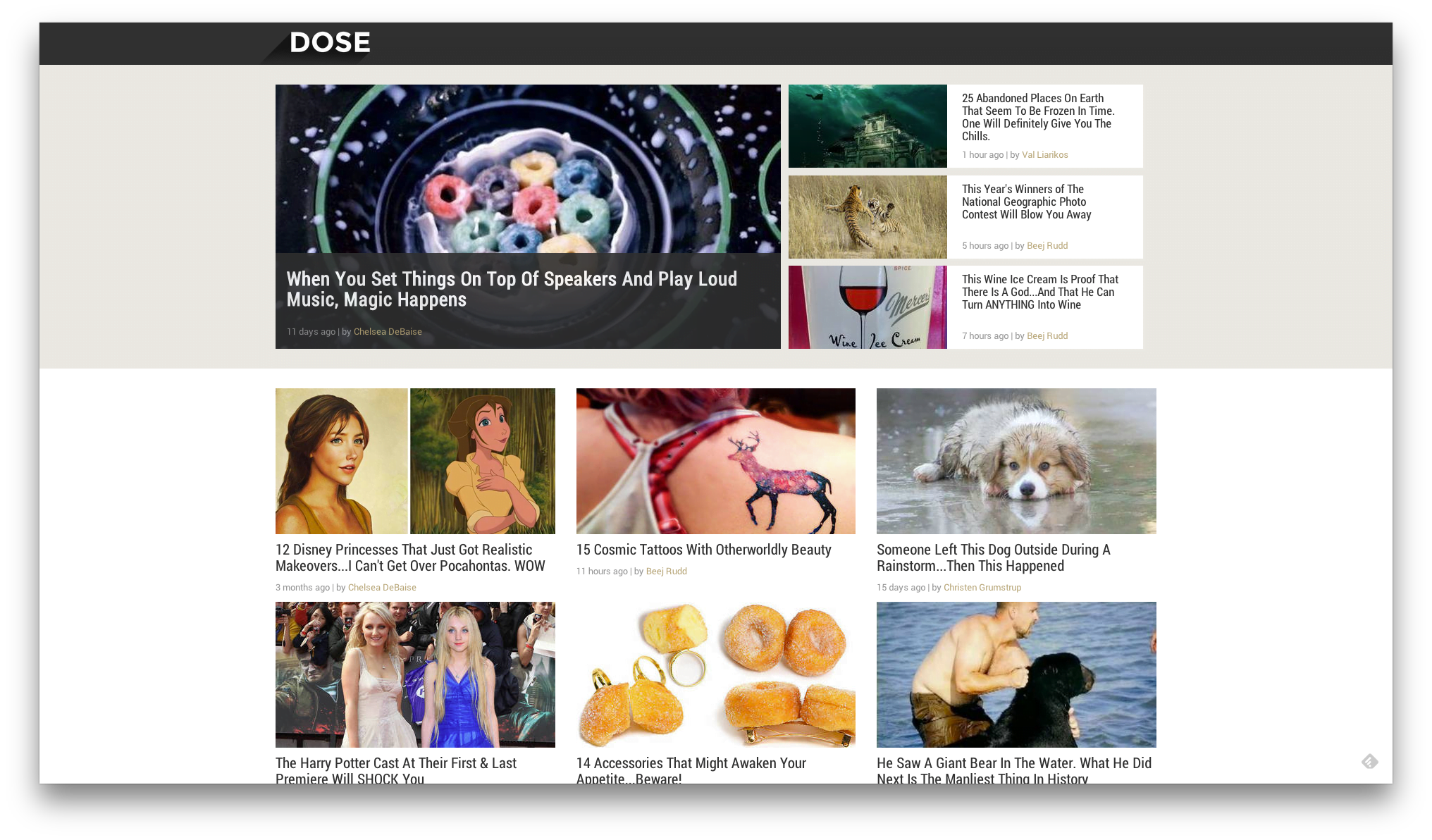 I don't mind that Spartz has chosen this business model and I'm impressed he has built a company around it.
The problem with the king of clickbait though, is that a growing amount of journalists think they should compete with him. They adopt his tactics. They start preaching the viral Evangelic in their editorial offices.
Thinking about how you can reach your audience is fine. But lowering your journalism standards to go viral isn't.
And that's exactly what happens when you – as a journalist – look at Emerson Spartz as a source of inspiration.
You'll then only focus on getting pageviews. You won't worry about building relationship with readers. You just want to trick them in clicking on your next listicle. You'll simplify stuff.
It's a short-term strategy. And if you've chosen it, there's no way back. When the advertisement revenues dry up, you won't be able to ask for a donation or a subscription fee.
Because you have no loyal readers left.
You'll end up hoping that you'll have another hit on Facebook. As Spartz says, 'Facebook should be eighty per cent of your effort'.
It will probably be right around that time when the audience is getting fed up with the click bait and will be looking for a thoughtful alternative. Deep reads, analysis. A news site that only serves their needs. That's focused on getting them informed  rather than addicted.
A site they'll probably be willing to pay money for.