One of my friends recently got one of the best birthday gifts an ambitious guy can get: the modern self-help classic It's Not How Good You Are, It's How Good You Want To Be by former creative director for Saatchi and Saatchi Paul Arden. The marketing maverick died in April, but I think about his common sense lessons on a daily basis.
At first, the book seems kind of cheesy, like most self-help books. Yet as soon as you've started reading, it's what you call a page turner. It will probably take you 30 to 45 minutes of your life to read it and I promise you, some of Arden's one liners will stick with you a life time.
I for one, always act upon the following statement:
Do not seek praise. Seek criticism. [..] If, instead of seeking approval, you ask, 'What's wrong with it? How can I make it better?', you are more likely to get a truthful, critical answer.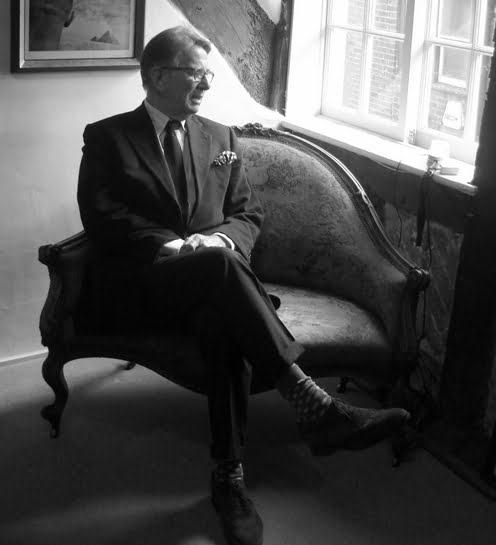 The creative genius himself, Paul Arden
The first time I read this, I must have been around 19 years old. Now, three years later, I apply it to almost all my work:
Three months before BLOG08, the international blog conference in Amsterdam (this Friday), Edial and I organized a dinner for some of Holland's best bloggers. We presented our plans and asked for their ideas. What followed was 30 minutes verbal fire of criticism, several blog posts with interesting discussions beneath it, and a couple of 500-words emails with tips and ideas. These advices eventually shaped the conference to the gig it is right now. For instance, we've added interactivity sessions.
I'm writing a Dutch ebook about blogging for people from the creative industry. But before I publish a definite version, I ask my readers and Twitter contacts to review excerpts of the chapters. Just like the Wired editors do. The criticism of commenters will definitely make the book more valuable for future readers. At least it will represent more than just my opinion.
Although receiving compliments is far more satisfying in a superficial kind of way, I learned to value criticism more. Most of the times, it improves my work and when I don't agree, I can always reject it.
Only take advice from people who have done great things
So before I finish this post, I'll have to ask what you think of my personal mantra? Do you agree? Or do you think it might be dangerous to follow the criticism of just anybody? During The Do Lectures, Four Hour Work Week author Timothy Ferriss said he believes that one should only take advice from people who have done great things themselves. I'm eager to hear your thoughts on this.