Haters, almost every blogger has them. They're spoiling your good mood with aggressive comments and e-mails. Before you know it, you're keeping your strong opinions for yourself, only to make sure you won't get twenty angry replies. And that's a real problem, since trying to get everyone to like you is a sign of mediocrity.
When Tim Ferriss published his book The Four Hour Work Week in 2007, his mail box, voicemail, blog and Amazon review pages were flooded by comments from haters. Ferriss promoted a whole new lifestyle in his book, hence the emotional reactions. He now knows how to handle this angry bunch, and shared some of the right mindsets on The Next Web, one of Europe's largest tech conferences. I happened to be in the audience, and here's what I loved most about his talk.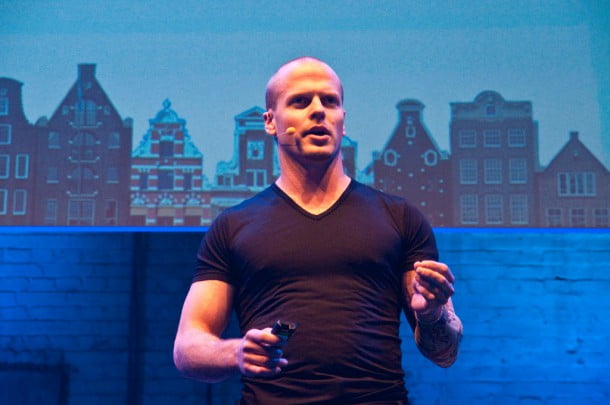 To battle the angry blog commenters, Ferriss used the Airforce Blog Assesment by Jeremiah Owyang. It gives you an idea when and how to react to critics or plain trolls.
Ferriss added that it's important to delay your response, so you can be rational. Nothing is worse than shouting back. If haters give non factual arguments, don't reply. If you do reply, their blog posts or comments will only end up higher in the Google results for your name. If a hater comes up with some well-thought arguments, react to them in a calm and thoughtful way. 'I understand what you're saying, but here's something to consider'. Whenever you do, point it out on Twitter and your blog, so you can come away with ignoring the non factual haters.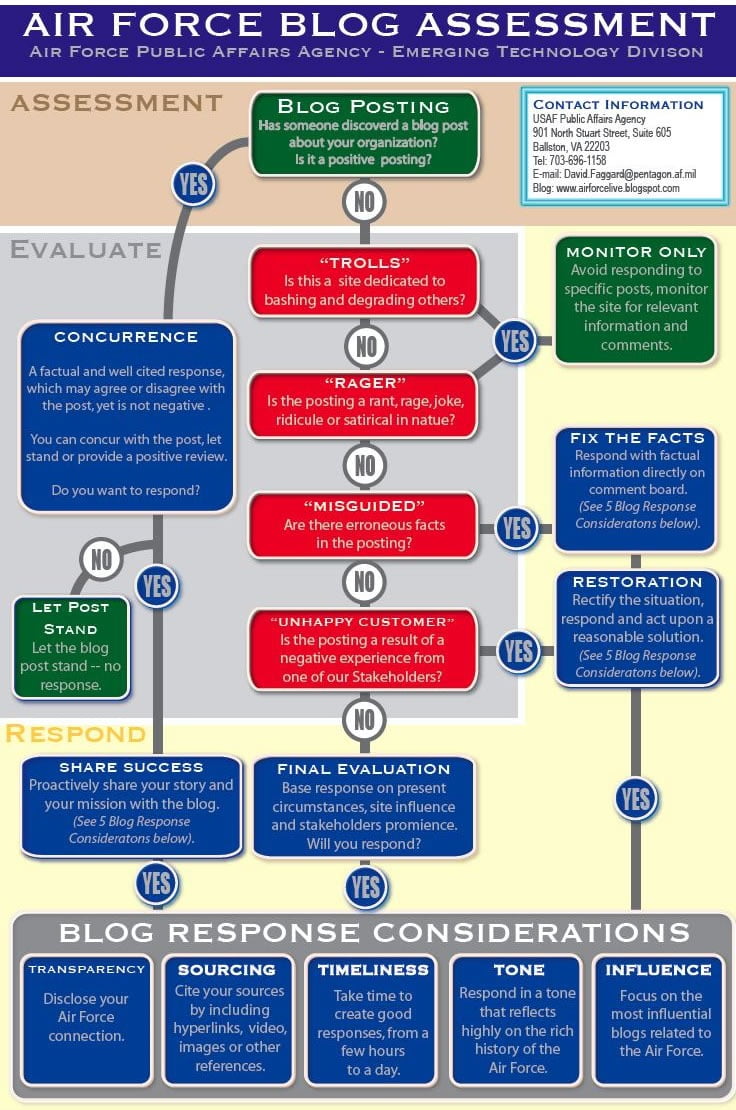 Another strategy by Ferriss is his zero tolerance policy. You'll find the following text above the comment section of his blog:
Remember what Fonzie was like? Cool. That's how we're gonna be — cool. Critical is fine, but if you're rude, we'll delete your stuff. Please do not put your URL in the comment text and please use your PERSONAL name or initials and not your business name, as the latter comes off like spam. Have fun and thanks for adding to the conversation! (Thanks to Brian Oberkirch for the inspiration)
If someone does attack another commenter, Ferriss immediately deletes the message, since he has 'no obligation to publish negativity'. Great one-liner uh? Here are some more from his presentation: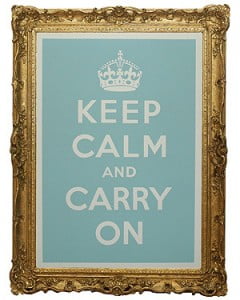 Don't check your mail in the morning since other people will determine your agenda.
It doesn't matter how many people don't get it. What matters is how many people do. (Remember the 1000 true fans by Kevin Kelly)
10 percent of your audience will find a way to take anything personally. Expect it.
If you're really effective at what you do, 95% of the things said about you will be negative – American sports agent Scott Boras.
'If you want to improve be content to be thought foolish and stupid' – Greek Stoic philosopher Epictetus.
'Living well is the best revenge' – Welsh poet George Herbert.
Ferriss ended his motivating talk with a call to everybody to focus on impact. ,,Believe in what you do and act on it", he said, ,,Keep your eye on the target." I'm sure The Next Web team will publish a video of his talk soon. For now, you can work with some of his best tips. Good luck!