This post contains the best tip of your life. I realize that's quite a bold statement, especially coming from a 22-year old chap. But it's really important, since it's the one tip you DON'T want to hear.
It's just after five 'o clock in the afternoon when the first kite surfers hit the water. They've escaped their cubicles to jump over San Franciscan ferries. I'm on the run as well. After the three-day conference Supernova, I'm about ready to admire a red structure I've only seen in the movies so far. I got rid of my infamous white suit, but still wearing the shiny white shoes. This doesn't go unnoticed by a forty-five year old All-American woman. "Those aren't your average beach shoes, right buddy?" is her conversation starter. She has lost her job a year ago, spent some time in the Philippines, and just got back in the States. "I've gotta go", she says, "have to go home, just across the bridge". "I can give you a ride over the Golden Gate if you want? The view is amazing".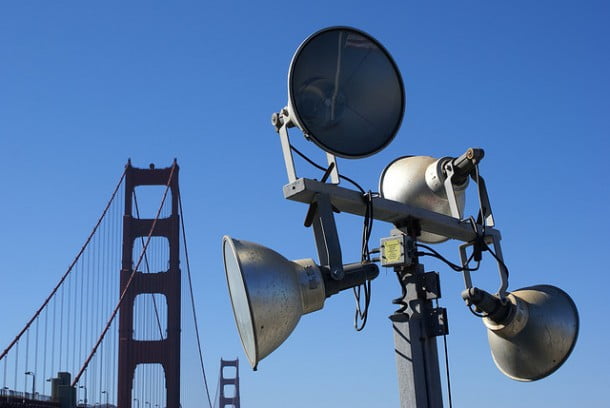 Seven weeks later. My girlfriend and I hop on a late Zürich – Amsterdam flight. We've spent two weeks in Chioggia, a small fishermen's town 35 kilometers under Venice. I decide to check my mail before the captain asks the cabin crew to prepare for take-off. "Quite an airplane toy you've got there", a healthy and bright-looking 60-year old man tells me. We wind up in a duet, a hymn for the iPhone. After a short chat, I grab a book and start reading. I'm tired. The last thing I need is a two-hour talk. My conversation partner gets the hint and starts reading The International Herald Tribune. After a while I feel sorry. My intuition says this man is not just somebody. Shall I try to pick up the conversation again?
A rather old woman offering me a ride? What's that all about? Thoughts are racing through my brain. I'm tempted to say yes, since my Wallpaper travel guide says everybody should drive over the Golden Gate bridge in a convertible. But what if the woman hands me over to her boyfriend, who will either want my digital SLR camera or my life? I decide to tell her about my travel guide's convertible. "What a coincidence", she laughs, "That's exactly what I was gonna drive you in". What the hell. I accept her offer. What times do we live in if you can't even trust a nice lady? She's happy. "My friends will kill me though, offering a ride to a stranger".
I don't have the guts to pick up the conversation. I've brushed the man off too harshly. A typical example of a rude boaster of the new generation. Though I'm pretty sure he has interesting things to say, I keep reading Hunter S. Thompson's Kingdom of Fear. The plane hits the ground and taxies to the D gate. When the seatbelt sign goes off, the man reaches for his hand luggage – which appears to be pretty big. He grabs a huge package and leaves the plane, leaving me wondering.
The ride over the world-famous bridge is great. San Francisco, my third favorite city, smiles at me in the last sunbeams that will make it over the hills that day. My camera is working over time. I also take a pic of the woman who has just removed an item from my bucket list with her black Chrysler convertible. When she drops me off, I thank her a million times. Then I start walking back, enjoying the stunning view – glad that I've conquered the ridiculous fear the media have planted in my mind.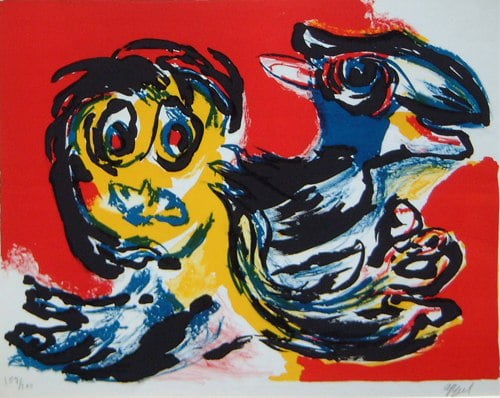 The man who stands in front of me at the passport check queue, is my former neighbor from the airplane. I wish him luck with the large package, hoping he will tell me what's in it. "Thanks", he says, "I'm just glad it survived the flight". "Is it a piece of art?", I ask him. He nods, and remarks, with a unbelievable sense of nonchalance, "a Karel Appel". The customs officer waves at him and one of my greatest missed opportunities for an interesting friendship walks away.

It's unnecessary to elaborate on the moral of these two stories. I'm pretty sure you've found that out by now. Just try to live by it. How scary it may be. Here are 51 tips to break out of your comfort zone.