Hi there, my name is Ernst-Jan Pfauth. I used to be a geek blogger at The Next Web, yet in 2009 I sold my soul to the dead trees. At least, that's how the Next Web guys have put it. Although I'm from Amsterdam, I'm not using the following metaphor to promote drugs.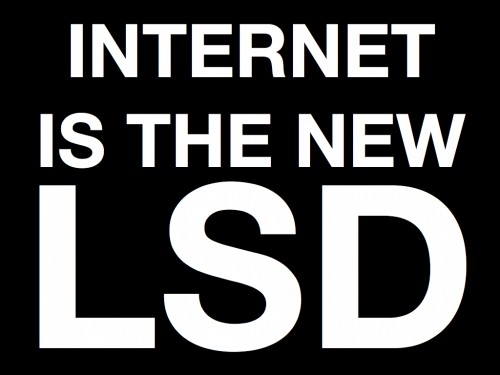 Yes, I believe Internet is the new LSD. Sure, I owe you an explanation there, which I'll happily give. Both the web and the mind-altering drug took important barriers away. Yet they can also cause major problems. I came up with this idea when I lived in New York.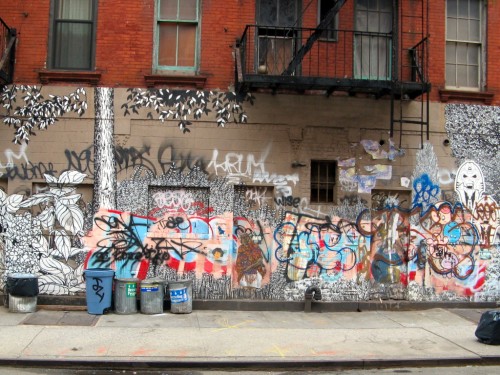 In the Lower East Side, to be more specific. My roommate was a 43-year old actress who showed me around in the ubercool neighborhood. She introduced me to old hippies. One of them played in the Bruce Springsteen E Street Band. ,,Go to the Whitney Museum", he told me, ,,there's an exhibition about the year I was your age."
http://www.youtube.com/watch?v=v_gg6JNLtXI
He had experienced the summer of love, 1967. The era of the hippies. The long haired folks with flowers in their hair. Who had a lot of fun, yet also fought for values which are normal now. From equal rights for everyone to the female orgasm.
http://www.youtube.com/watch?v=GEEC-yhr_Ks
The hippies listened to psychedelic music. Long songs with an explosion of sound. Not like the old Beatles songs. Not the sickly sweet songs as Love me Do. But the work the quartet made after visiting India. The work after they had used…
http://www.youtube.com/watch?v=8XnMMiDUqi4
… LSD. It opened their 'doors of perception', as Aldous Huxley has put it. They got rid of their basic instincts, the hunter/ gather kinda thing. Thus the Beatles and a lot of other LSD users saw the world in a totally different perspective. Not hindered by the instincts which bother them every day.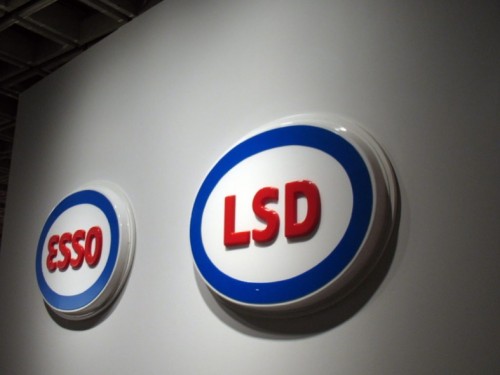 Timothy Leary, a Harvard professor in Psychology, wanted to promote the use of LSD, 'since he had learned more during one trip than during his whole academic career'. He wanted to reach a young audience, yet had a hard time in trying so. Until he went on tv, and mentioned a rather snappy catch phrase.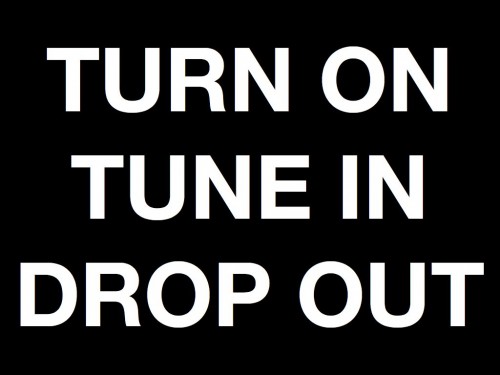 Turn on, and acknowledge there's various levels of consciousness. Tune in, use LSD, caress all the harmony with your fellow users. Drop out, and say goodbye to the materialistic society, get rid of commitments and embrace the new perspectives. Open those doors of perception.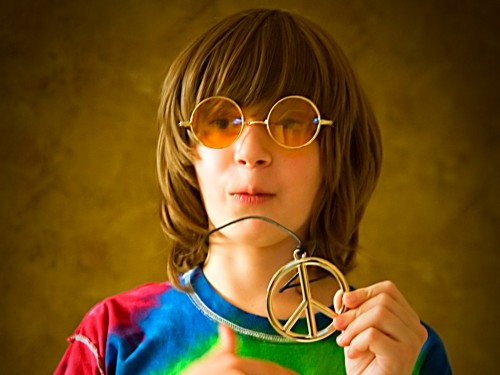 By this point, you might be wondering why this guy from 1986 is talking about the summer of love. It all took place 19 years before he was born. His father was 14 years old back then. Why so nostalgic? Well, I dig the free-spirited mind of the hippies. The way they've changed their society.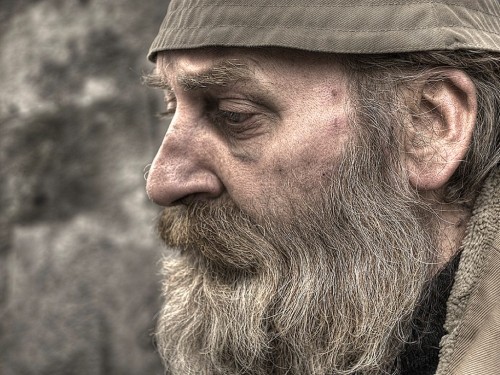 Yet there's not much I can do with this nostalgia. When I visited the Golden Gate Park in San Francisco, the former hippie hang out, I only saw toothless hobos. One shouted at me, ,,Wow man, that suit is the most beautiful thing I've ever seen since Crocodile Dundee." Right… In conversations, the old fellows said they hated the web and mobile phones. ,Back then, it was about 'be here now', now it's all about 'be somewhere else now'."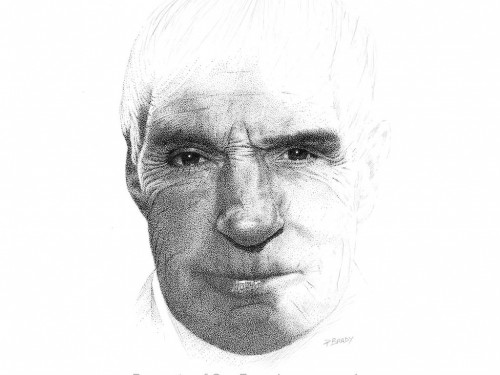 And the web, that's a phenomenon I really love. I even making a living from it. So how can I turn this awkward nostalgic feeling into action? By listening to Timothy Leary again. At some point, the police arrested him for marijuana possession. When Leary got out of jail, he became a media icon. He had quite a wonderful life, until he was diagnosed with cancer. Instead of mourning, he started a website about the process of dying. He wrote short updates. Well, Leary actually started something like a blog. Mind you, we're talking about the mid-nineties here.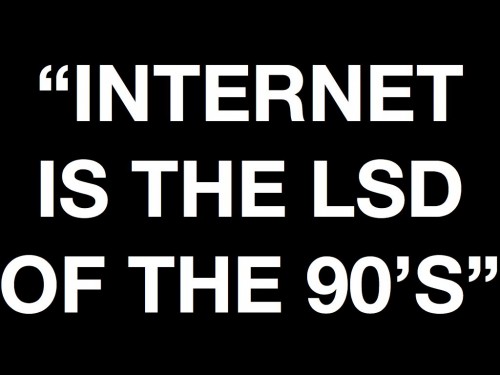 Hey, those are Leary's words. Finally, a quote which gave me a sense about where my nostalgic feelings come from. We're talking about a new revolution here. Not in the nineties, sorry Leary, since web publishing was still a geeky thing back then. But with social media, anyone can publish.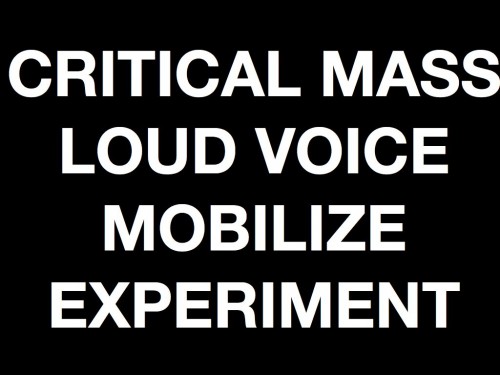 The nineties are behind us, yet NOW the web is like LSD was in the sixties. It's a network where everybody can pick up the digital pen and start publishing their stories. Multinationals are attacked by bloggers, governments have to face a critical mass on a daily basis and people with the same passion find each other. Protesters gather on the web and at the same time is a treasure room filled with millions of galleries with photos, videos and web art.

Yet, as I said before, it's not all laughs. The web and LSD both have a problem. Hunter S Thompson described the one of the latter in Fear and Loathing in Las Vegas. After observing the culture and a couple of LSD trips, he wrote that a lot of LSD users saw the drug as the enlightenment itself. It turned them into…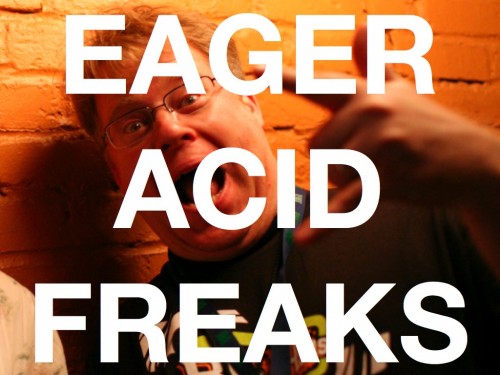 Well, we have that with social media too. Some people just focus on getting as much friends as possible. They focus on the tools itself, instead of what they can achieve with them. Don't spend hours and hours on getting new Twitter followers, find a way to motivate and inspire the friends you already have.
http://www.youtube.com/watch?v=yAgOfU6QjeM
Use Web 2.0 as a means. Like Tim O'Reilly said during this amazing talk at Web 2.0 Expo 2008 in San Francisco. He urged us, geeks, to 'make bold commitments'. To 'focus on big, hairy and audacious goals'.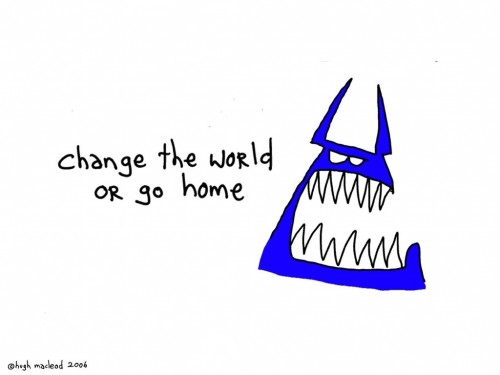 Make services that change the world. Help mobilizing the crowd. Sure, the new generation is active online. And when they don't agree with a certain Iranian dictator, they give their Twitter avatar a green color. Or they become friends of the anti-dictator Facebook page. Yet we're not gonna change the world symbolic actions. Let's help those folks with influencing 'the real world'. Let's mobilize them to change the world.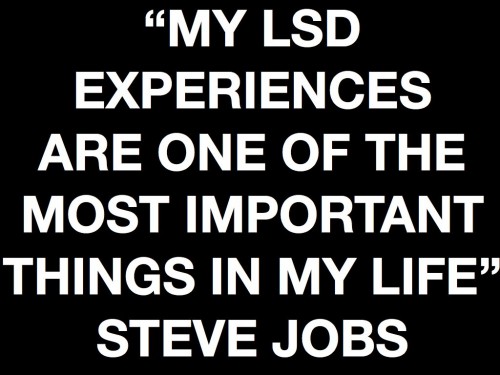 And let's aim high. Just like Apple's Steve Jobs. He wanted to conquer the music and phone market. Well, that's exactly what he did. And look what he said about LSD. How symbolic…
http://vimeo.com/8996845
So I challenge you to be a neo hippie. Go out there, join the new revolution. Change the world. We're the geeks with a heap of new knowledge. And the world needs us to put them to use. Rock on.
Interesting links